CONTENTS
INTRODUCTION
Welcome to Domain, an experiment in transmedia performance. This story initially unfolded from June to September 2016, online and in person at venues in Austin, Santa Fe, Kansas City, Nebraska City, Billings, and San Marcos. People signed up to receive updates via email or text message when new chapters were released or one of the live events was near them. This site allowed viewers to "catch up" on the narrative as it unfolded. While live events were self-contained experiences, many audience members decided they wanted more: an experiment in binge-watching a performance over a more extended period of time. While the theatrical performance is finite, the experience of it could go deeper, linger longer, and be shared with others.
Domain provokes audiences not to worry about "getting it" all too soon. It's a mystery. Clues are planted. Some lead to resolution, others to more questions. This experience probes our relationship with technology, raising questions about artificial intelligence and its impact on our identities, perception, and interaction with the world.
Chapter 1. Awakening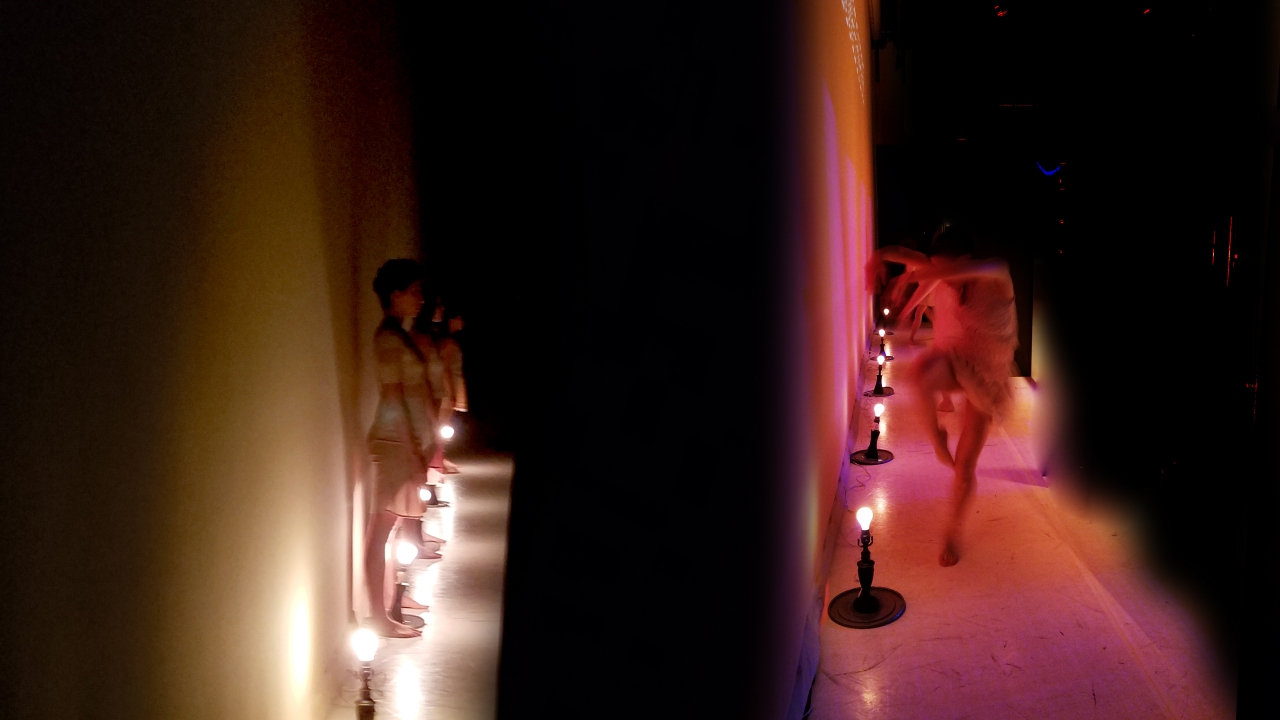 As I stumbled away from where I awoke, a small piece of paper fell from my dress.
I picked it up and examined what was written (or drawn?) on it: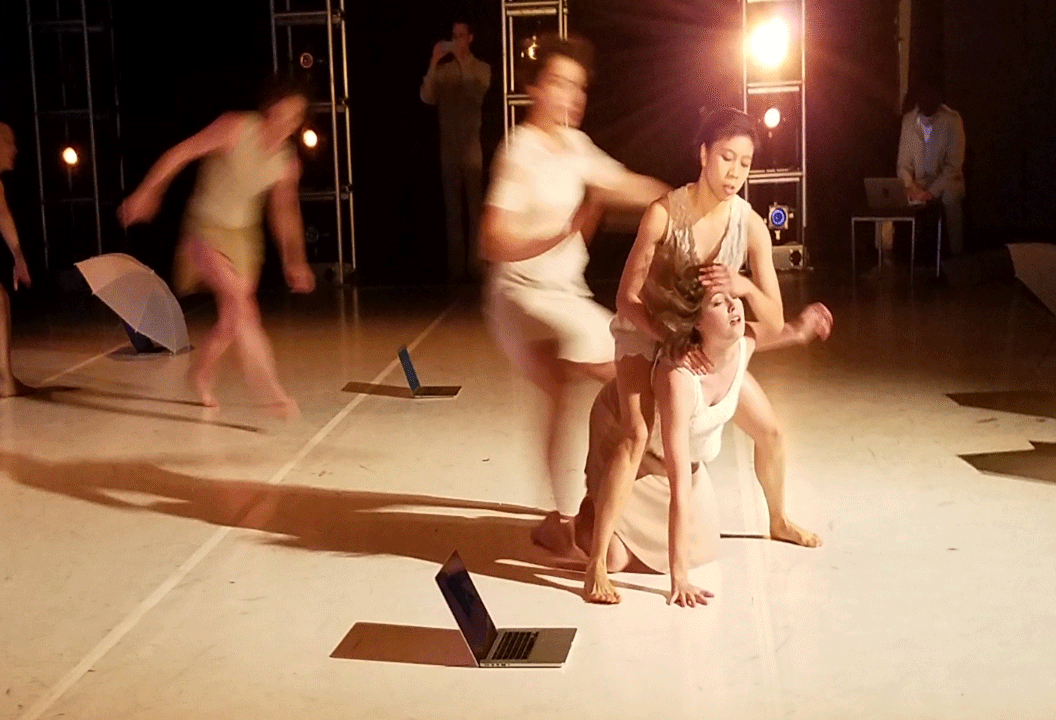 Chapter 2. Elegy
Fully awake, she finds herself in the midst of familiar strangers. Some seem to know her, some ignore her, and in some moments she feels as though she knows them. Who are they? Where are they? Every encounter feels significant, but the details slip away before a connection can be made. A pattern in the noise.
I. EPOCH
System time is measured by a system clock, which is typically implemented as a simple count of the number of ticks that  have transpired since some arbitrary starting date, called the epoch.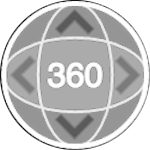 CLICK CIRCLES BELOW FOR 360-DEGREE VIDEO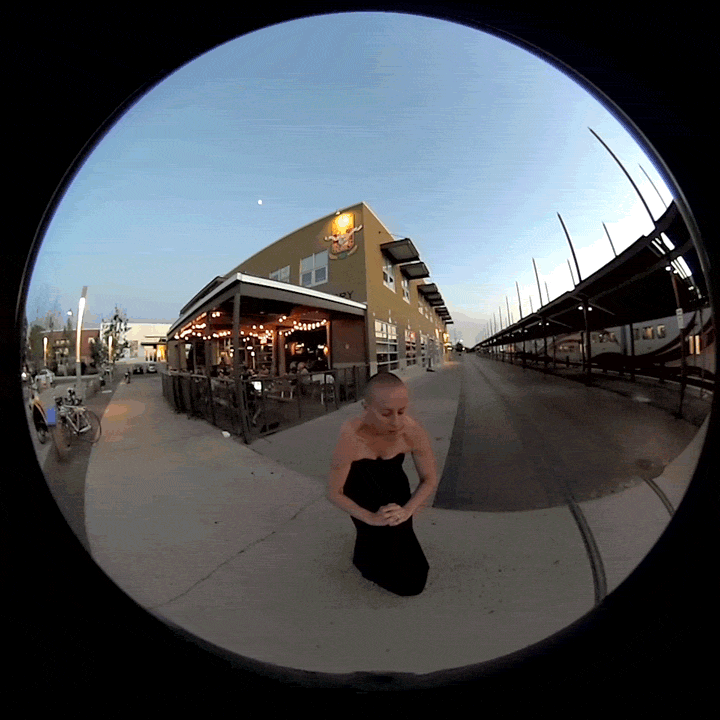 II. A FLOWER MAY BLOOM
I had a dream the other night. I was in a beautiful garden. I saw myself as a child. She didn't look like me…but she could be me. Has that ever happened to you?
III. HEURISTICS
Heuristics is the knowledge based on trial-and-error, evaluations, and experimentation. It is only a matter of time before history cycles back around to repeat itself. Just a matter of time before  mountains become seas. Are born again, fall again.
IV.  NOMAD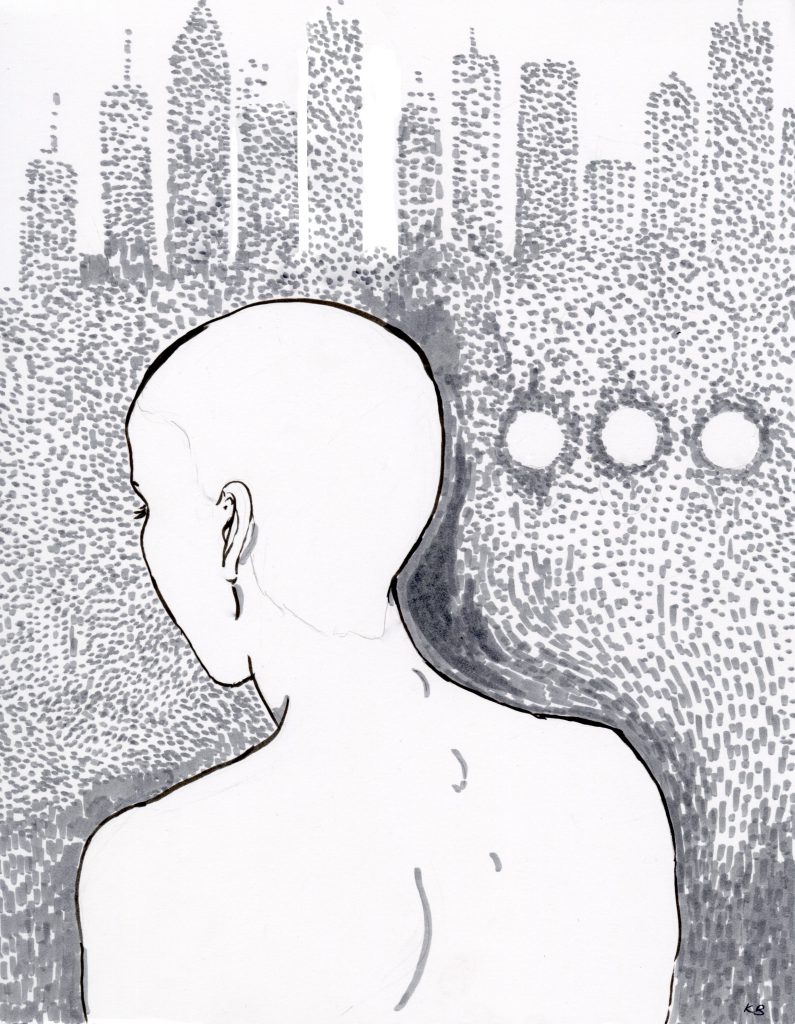 Chapter 3. Whaling
Chapter 4. An Earlier Function
Chapter 5. Montana
Chapter 6. Ghosted
Chapter 7. I'd Like to Go Outside Now